Condo I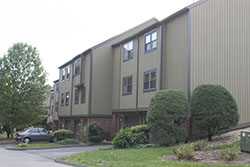 The Mattabasset Condo I is overseen by a Board of Directors elected annually.
The Condo I Board of Directors meetings will be held on the third Wednesday of the month at 5:45 p.m. in the pool office. Owners are invited to attend the meetings.
For questions or concerns regarding a Condo I residence, please follow the contact procedures found on our website. We typically return calls within 24 – 48 hours. In case of emergency, Gary Kroeber's contact information is provided on payment coupons for Condo I fees.